Contact
INVESTOR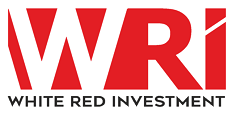 WRI Investment sp. z o.o. sp. k.
Headquarters: ul. Kościuszki 43, 05-270 Marki
Office: ul. Wojska Polskiego 34, 05-091 Ząbki, tel. +48 788 658 990
COMMERCIALIZATION SPACE RENTAL

Unique place for Your business
Location is one of the biggest advantage of Słomińskiego Art Office. The building is located close to the major transportation hub – Dworzec Gdański railway station, subway and many bus and tram lines.
Słomińskiego Art Office is also located right next to the Arkadia shopping center - a favorite meeting place for social and business Warsaw.
We look forward to Your questions